United Lutheran Church of Red Wing MN


**We will continue to have dinner at 5:15 and worship at 6:30 here at United.  You are more than
welcome to partictipate in any service that fits your schedule.


Worship Schedule
September 13-Memorial Day Weekend
Worship Services at 7:30, 8:40, and 10:45 am
Hospitality Hour at 9:45am
Education Hour (Adult Ed and Sunday School) 9:45-10:35 am

COME TO THE WELL!
The Well will return September 23rd! Join us for a home cooked meal and a time of fellowship starting at 5:15 pm and stay for worship at 6:30.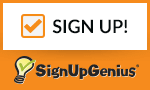 To sign up for just about any volunteer spot open right now at ULC, click on the icon to the left.






Worship Recording
We have started video recording our worship services!




Letter written by Paul A. Daniels, Archivist, ELCA Region 3 and Luther Seminary can be found here.


Click
here
for the notes from our meeting with representatives from Goodhue County regarding the pending construction project on the building next to our property. It was a very productive and positive meeting. They recognize our concerns and indicate a willingness to work with us to minimize the impact their project will have to us. There is also a diagram of the project posted in the narthex.
WORSHIP SCHEDULE:7:30, 8:40, and 10:45 am
Wednesday evenings 6:30 pm



Holy Communion
is offered by chalice communion on the 1st Sunday of the month and by intinction on the following Sundays.
Last weeks sermon is available here to listen to online.

Proposed changes to the ULC Constitution and Bylaws

Loaves & Fishes meals are offered on the 2nd, 3rd & 4th Sundays of each month at 5:00 pm. Dinners are held at United Methodist Church of Red Wing, 403 East Avenue.